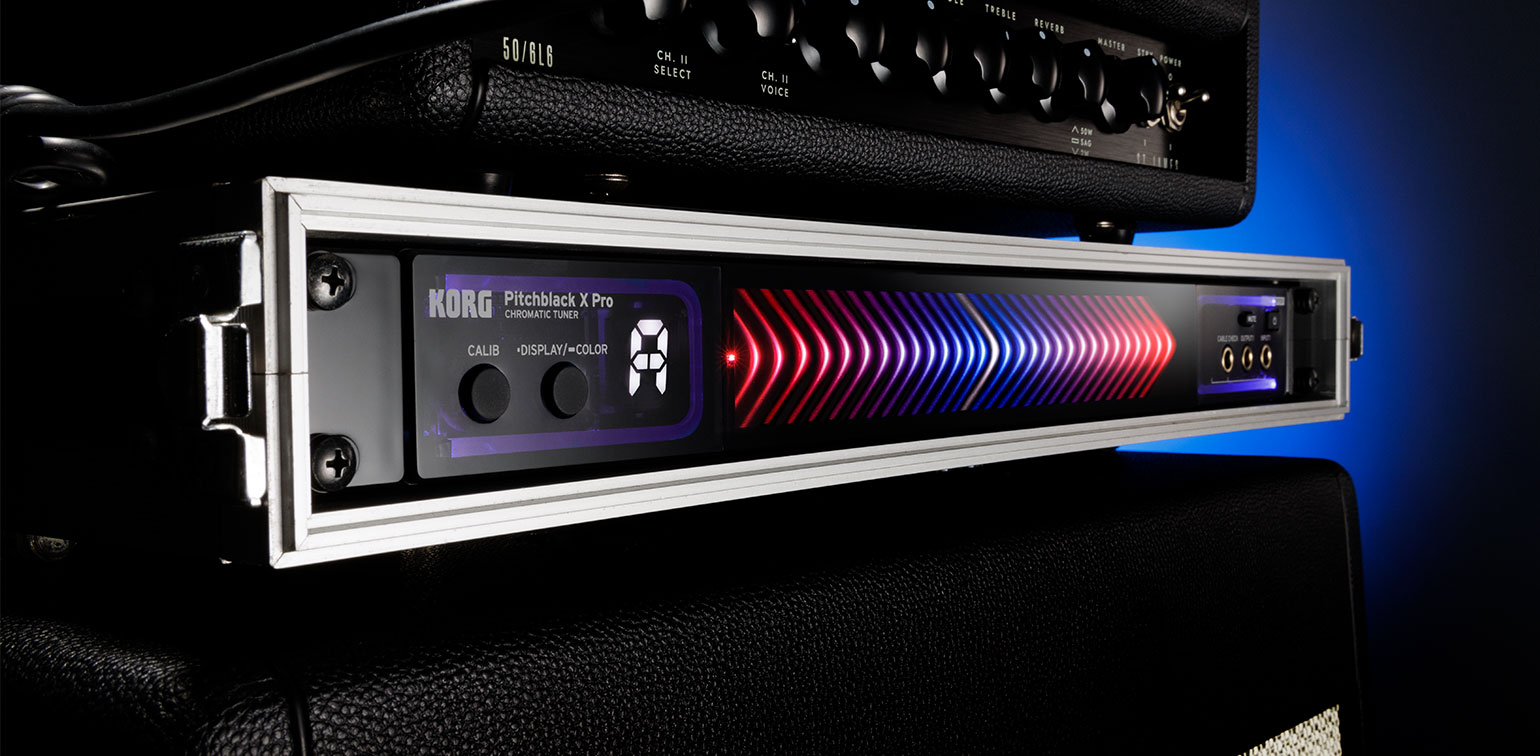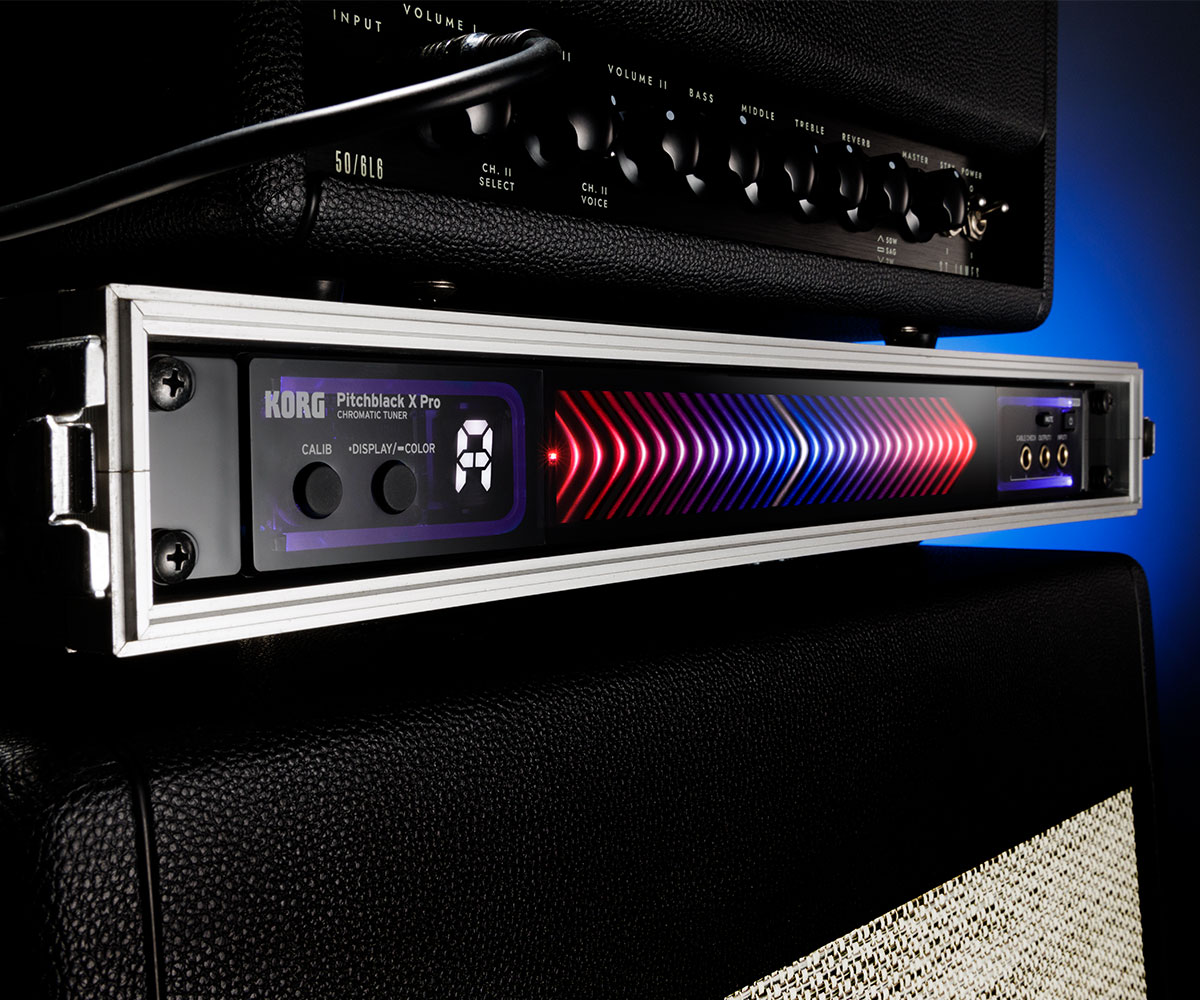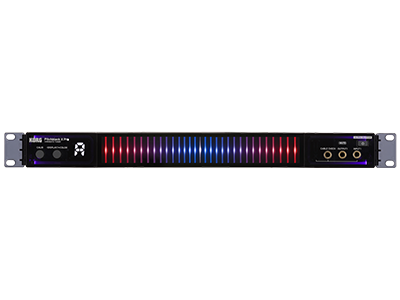 Pitchblack X Pro
CHROMATIC TUNER
بیشتر بدانید
محصولات مرتبط
• Featuring our newly-developed ULTRA BUFFER
• Multicolored LEDs feature excellent visibility
• Ultra-high tuning accuracy down to ±0.1 cents
• Four meter display modes
• Built-in "just-right tuning" display
Pitchblack X series: next-gen pedal tuners with new ULTRA BUFFER technology!
Pitchblack X series Launch Video
Featuring our newly-developed ULTRA BUFFER.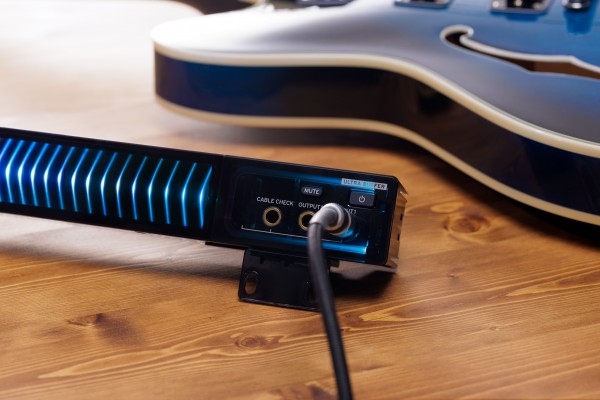 The Pitchblack X Pro features a built-in ULTRA BUFFER.

Why is this important?

The majority of electric guitars use passive pickups with a high impedance output. When you are using a cable there is a loss of tone, usually high frequencies, after about 6 m (around 18 feet) and this problem gets worse the longer your cable. A buffer boosts the signal over long cables to avoid loss of tone, keeping it clean and clear - even when your pedal is off.

The ULTRA BUFFER enhances the sound quality in bypass mode, so that you can still maintain audio quality even when using a long cable to connect to the tuner, or when inserting the tuner into a complex effects board.
Designed for a wide range of setups.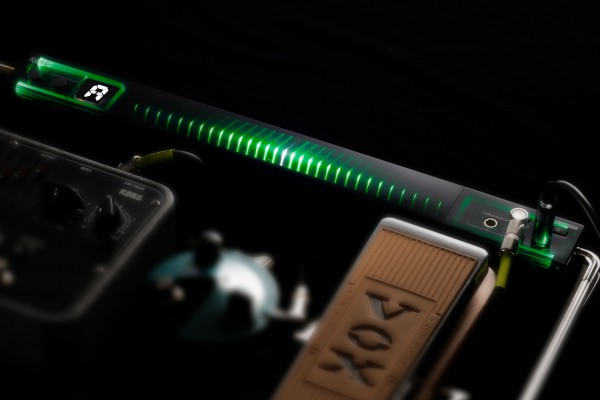 This tuner comes with easily detachable rack-mounting adapters. Aside from installing this tuner into a rack, you can attach the rack-mounting adapters onto the bottom of the unit, and use them as a stand for placing the unit on the floor.

Further, output jacks are available on both the rear and front panel, which makes it easier to integrate the tuner into your effects board.
Multicolored LEDs feature excellent visibility.

With this tuner, you have a choice of multicolored LEDs for outstanding visibility.
Available colors include blue to red gradation, green to red gradation, and single-colored gradation for cyan, green and blue for a total of five color types.
This lets you select the colors and color combinations that suit your tastes, to match the studio or stage lighting and color mood.
Ultra-high tuning accuracy down to ±0.1 cents.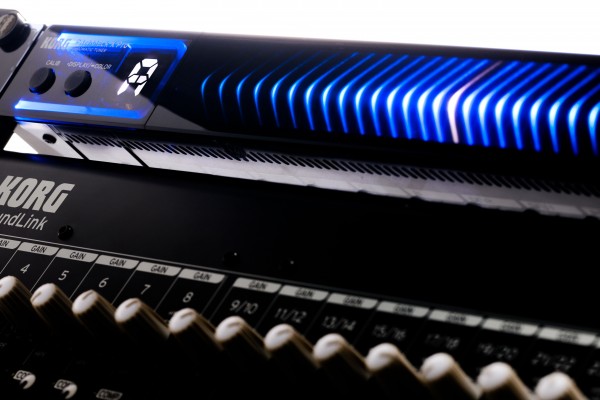 The Pitchblack X Pro offers highly precise and accurate tuning within a precision of ±0.1 cents when in Strobe mode, making it ideal for situations where the tuning must be absolutely right whether performing or recording.
Four meter display modes.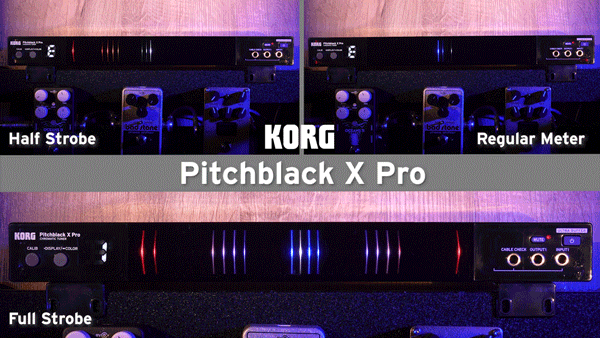 Select from four types of meter display to match your requirements. Aside from the typical "Regular" mode, you can use "Strobe" and "Half Strobe" mode to indicate changes in pitch by the direction and speed that the meter is flowing in to distinguish even the finest differences in pitch; and you can use "Focus" mode for even greater precision when tuning with the meter display.
Features a built-in "just-right tuning" display.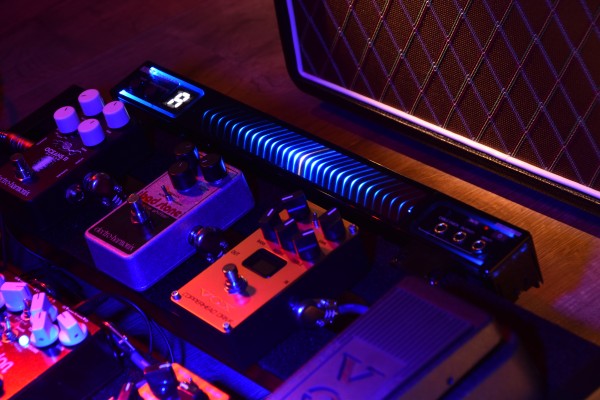 The Pitchblack X Pro features a new "just-right tuning" display function, which makes the triangular LEDs on both sides blink when the tuning is correct, helping tuning be a stress-free experience.
An extremely useful cable checker function.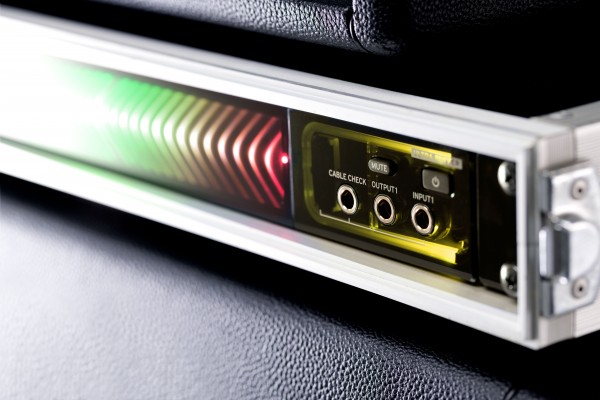 By connecting a standard cable into INPUT 1 and CABLE CHECK jacks, you can use KORG's own special "cable checker" function to see whether the cable is shorted out. This feature helps to confirm any potential problems and help prevent cable troubles onstage and in the studio.
We use cookies to give you the best experience on this website.
Learn more
Got it