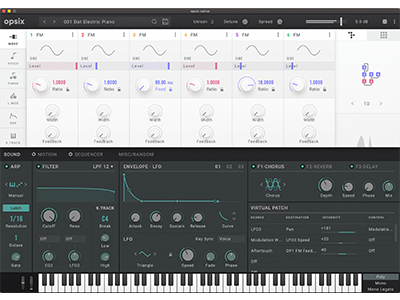 opsix native
ALTERED FM SYNTHESIZER
Learn More
Related Products
A Full-Spectrum Sound Experience with a native plug-in on Mac and Windows.
opsix is a digital synth unlike any other, with sounds to match. Instantly explore hundreds of fresh, cutting-edge sounds to inspire your next musical project! Go even further with the power of customization right at your fingertips.

The operator mixer, which dramatically changes the characteristics of the sound, and the flexible sound engine that goes far beyond the realm of FM instruments, as symbolized by the word "Altered," are retained, as is the software's unique ability to provide a bird's eye view of all parameters. The user interface further expands the potential of this synthesizer.

opsix native is a plug-in version of opsix synthesizer with the exact same sound engine as opsix. Use it for different purposes, such as production on a DAW.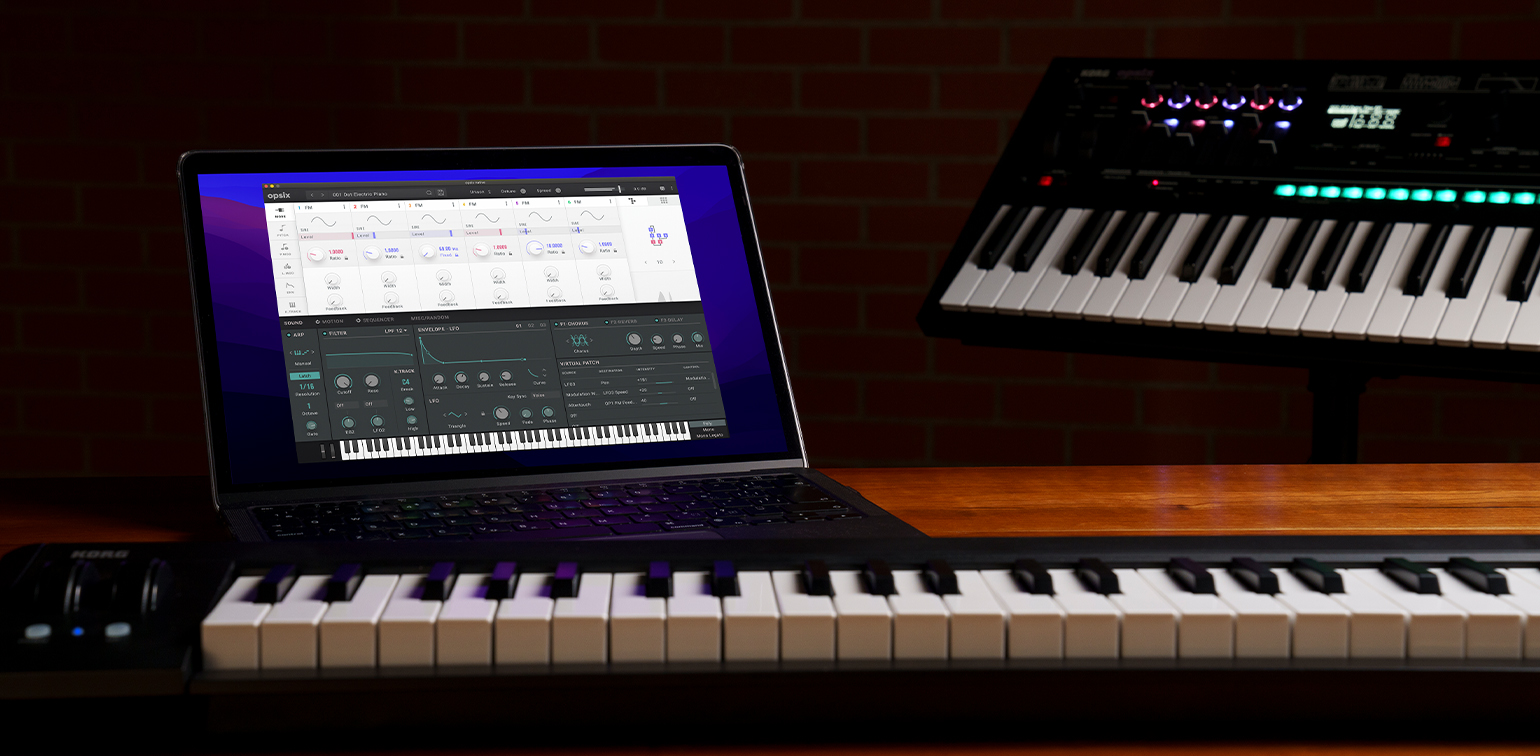 We have prepared a package for those who have the opsix (hardware) to crossgrade to opsix native at a special price. They can obtain a coupon code via opsix librarian software, which allow them to purchase it at a special price of $49.99 from the KORG Shop. Users will become able to use opsix on stage and opsix native in a DAW, making it usable in various environments.
* Requires opsix Sound Librarian v1.1.0 or later.
* Please refer to the librarian manual to get the crossgrade offer.
opsix native has the exact same sound engine as opsix. However, the user interface has been re-designed to retain the concept but with a unique UI, including the iconic opsix operator-mixer, so that even those who have never used opsix before can understand the concept. The UI in motion, including the scope of the operator outputs, is both fun and helps the user understand how the sound is actually modulated.
The core of opsix is nothing short of exponential. Since waveforms can be arranged and modulated in nearly infinite ways, opsix can easily do the sonic work that is similar to numerous types of synthesis: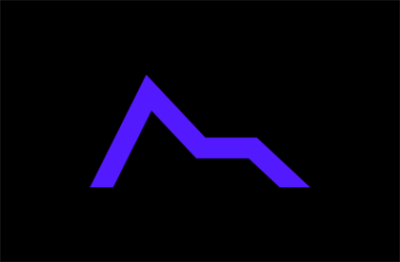 Subtractive
Removing parts of the sound to get the sound you want; the most widely-used synthesis. opsix uses up to six envelopes and multi-modeled filters to achieve many cutting-edge and classic tones.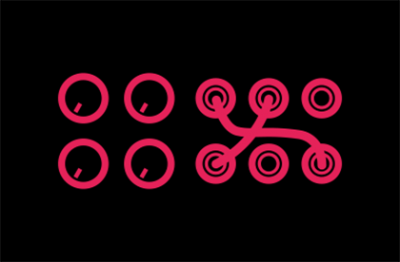 Semi-Modular
Rerouting signal paths to change the sound. A spin through the Algorithms section will dramatically reshape the base sound by changing how the six mixer parts work together, and no patch cables are needed.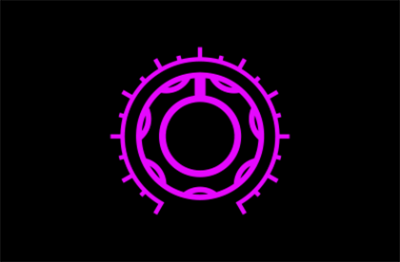 Analog (Modeling)
Analog-style controls and plenty of stackable waveforms take you from digital to analog-sounding in no time. Enjoy deep basses, crisp leads, thick pad sounds, fuzzy brass tones, and so much more.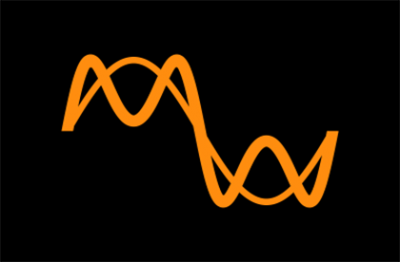 Waveshaping
Adding intentional distortion to the waveforms to achieve aggressive overtones that are either harmonic or inharmonic. This will help you achieve gritty, bitey tones dripping with character.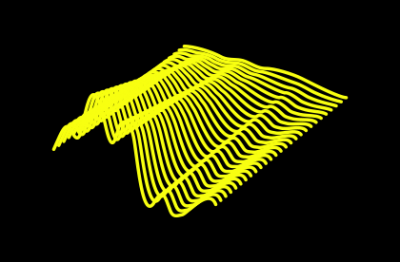 Additive
Stacking waveforms and blending their harmonics is key to an expansive range of harmonious, dissonant, and tension-driven sounds. With six operators available, the complete FM experience is possible, including the ability to go back in time for classic sounds you have heard throughout recording history.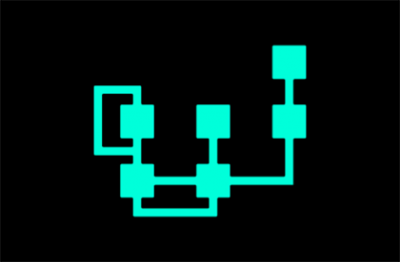 Classic FM
Last but certainly not least, opsix's highly flexible and powerful architecture starts with true six-Operator FM. As a result, it easily delivers signature sounds you have surely heard on thousands of hits from the '80s on through today, and with far more polyphony than other standalone FM synths available today.
With all of these ways to realize and explore sounds, opsix is uniquely suited as a "future-modern-classic" synth!
What started as a legacy synthesis has evolved into something completely different. opsix is FM-based, but the similarities to the classic synthesis end there. The Altered FM architecture delivers sounds across a vast spectrum, far wider than any single synthesis has been able to cover before, thanks to new sound components; new waveforms, filters, shaping, effects, LFOs, envelopes, modulations, and more, all translating to its broad assortment of sounds.
opsix provides three blocks of 30 types of high-definition effects that you can use together to enhance your sounds even further. There's everything from a great mix of usable standard effects like chorus, phaser, delay, and compressor to some world-class shimmering reverbs that will elevate your sound to the next level.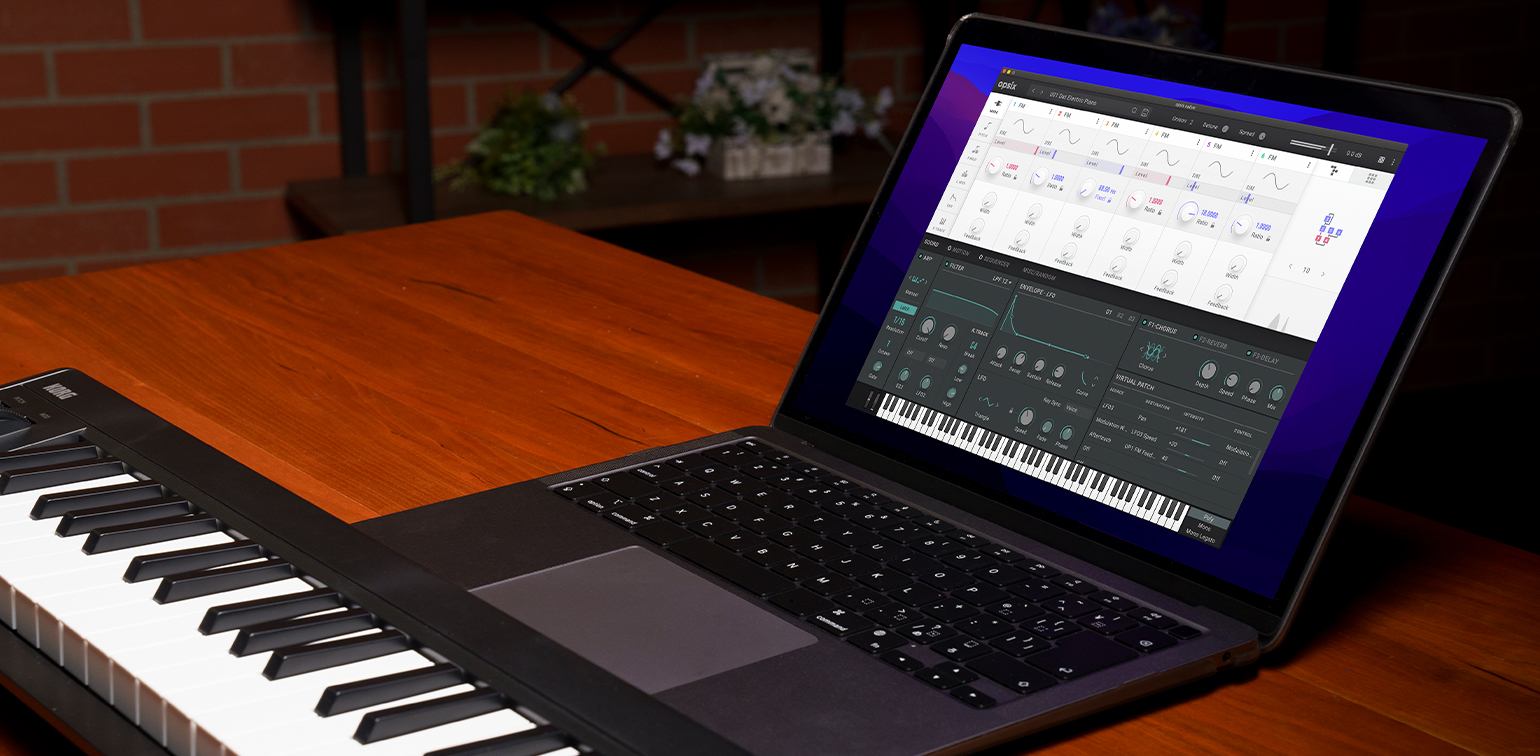 opsix features an incredible step sequencer that rivals groove boxes for flexibility and power. Press the PLAY button on any sound and experience the complexity of the sequences! Every Program has its unique sequence stored with it, or create your very own.

You can record up to six notes per step and edit each note's velocity, gate time, and playback timing. Create long phrases or make subtle shifts in timing to emulate strums or drum rolls, something that's not possible on a typical 16-step sequencer. The motion sequencer of the opsix also lets you record changes of up to six parameters, creating smooth motion changes in sound within a phrase or building rhythms that change dramatically with each step.
The opsix's modulation possibilities are genuinely mind-blowing. With six operator modes and 40 preset algorithms, plus the ability to create your own, opsix offers you dynamic sonic options.

This synthesis is supercharged with the processors that come at the end of the signal chain. The MOD section works separate from the operators, with three EGs and three LFOs; and 12 virtual patches for a wide variety of routing possibilities. Use these features for a huge range of modulation to create swirling soundscapes or add rhythmic motion to your sounds.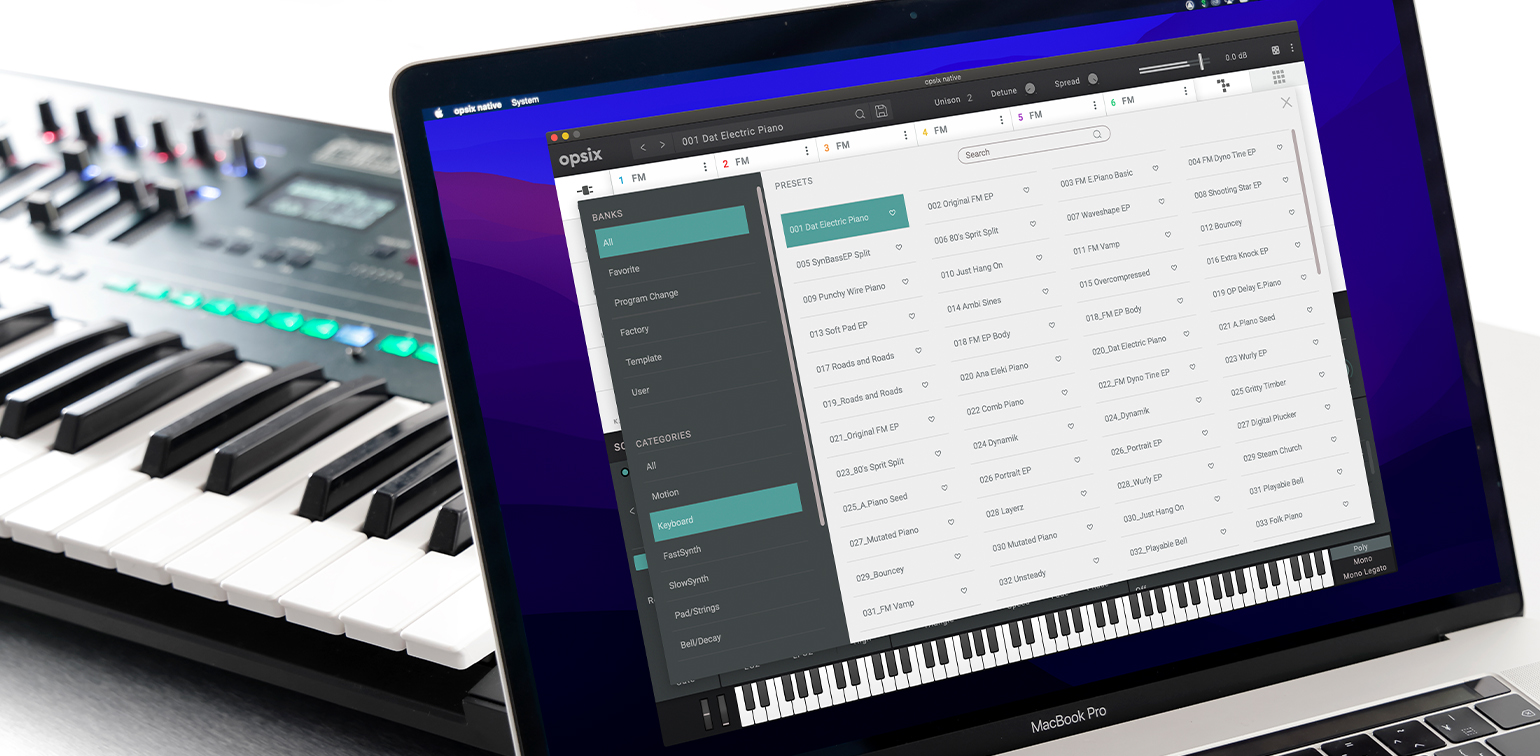 Use the Randomize feature if you're in the mood for unexpected sonic discoveries. Press the button marked with the die icon to completely scramble the synth's parameters, generating a new, unique sound. You can use the Randomize feature for all parameters or just for the operators, the algorithm, or the sequences.

You might strike gold with your roll, but if not, just try again or use the result as a starting point for your next new sound.
Sounds created with opsix or opsix native can be used in common with each other, transcending hardware and software boundaries and allowing the sounds to be enjoyed in a variety of environments.

Sound exchange is done via the opsix Sound Librarian. For detailed instructions on how to use the opsix Sound Librarian, please refer to the user's manual that comes with the opsix Sound Librarian.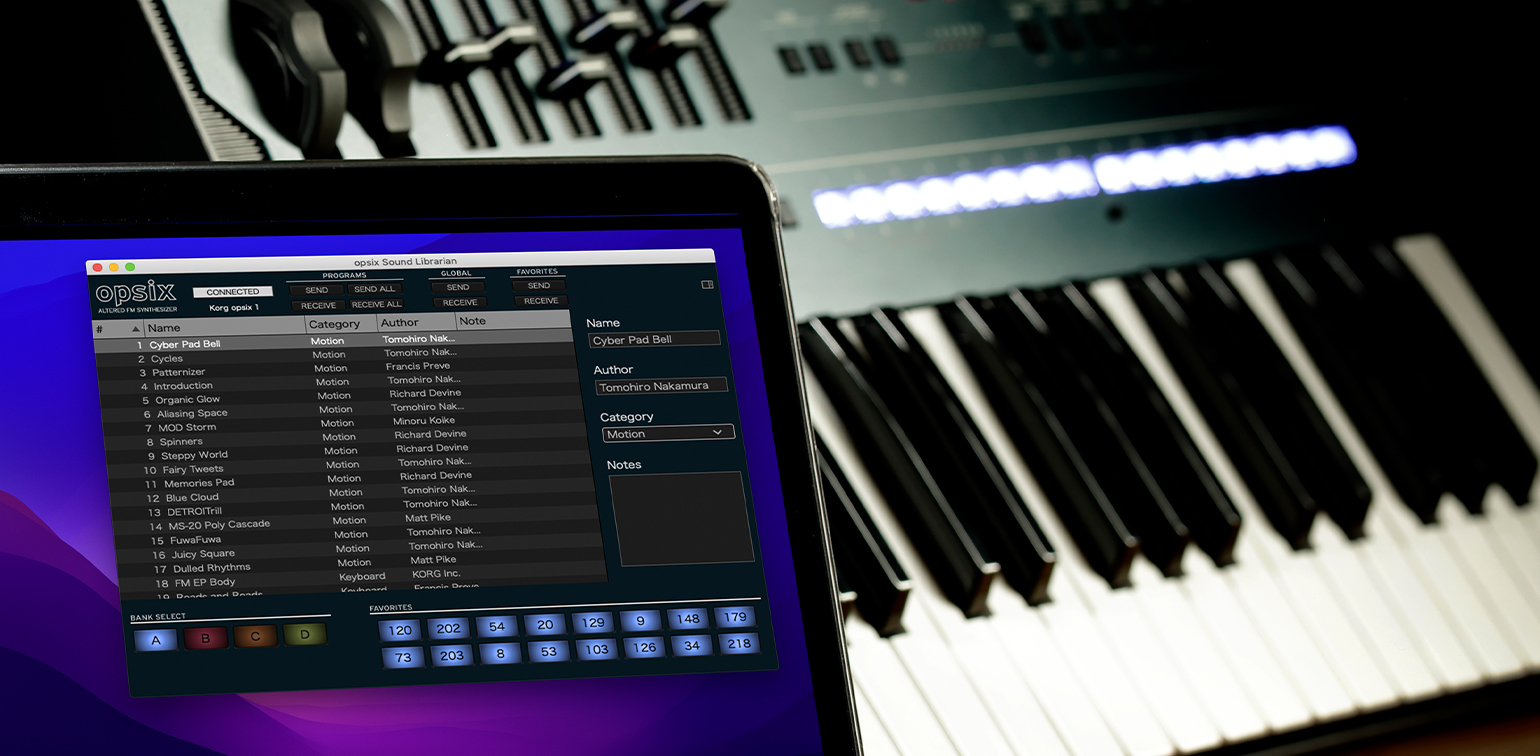 First, try the demo version.
The opsix native has a demo version* that allows you to try out almost all its features for free. Please give it a try for now to get a glimpse of the possibilities that await you.

*KORG ID account is required.
*The software can only be used for 20 minutes at a time.
*The ability to save edited programs is disabled.
KORG Shop

opsix is a digital synth unlike any other, with sounds to match. Instantly explore hundreds of fresh, cutting-edge sounds to inspire your next musical project! Go even further with the power of customization right at your fingertips. Front panel colored controls provide easy access for dramatic shifts in sound characteristics, from icy, sparkling chimes to fuzzy, deep basses. The opsix is an entirely new tool that reveals a world of frequency exploration and a wide range of dynamic possibilities.
We use cookies to give you the best experience on this website.
Learn more
Got it