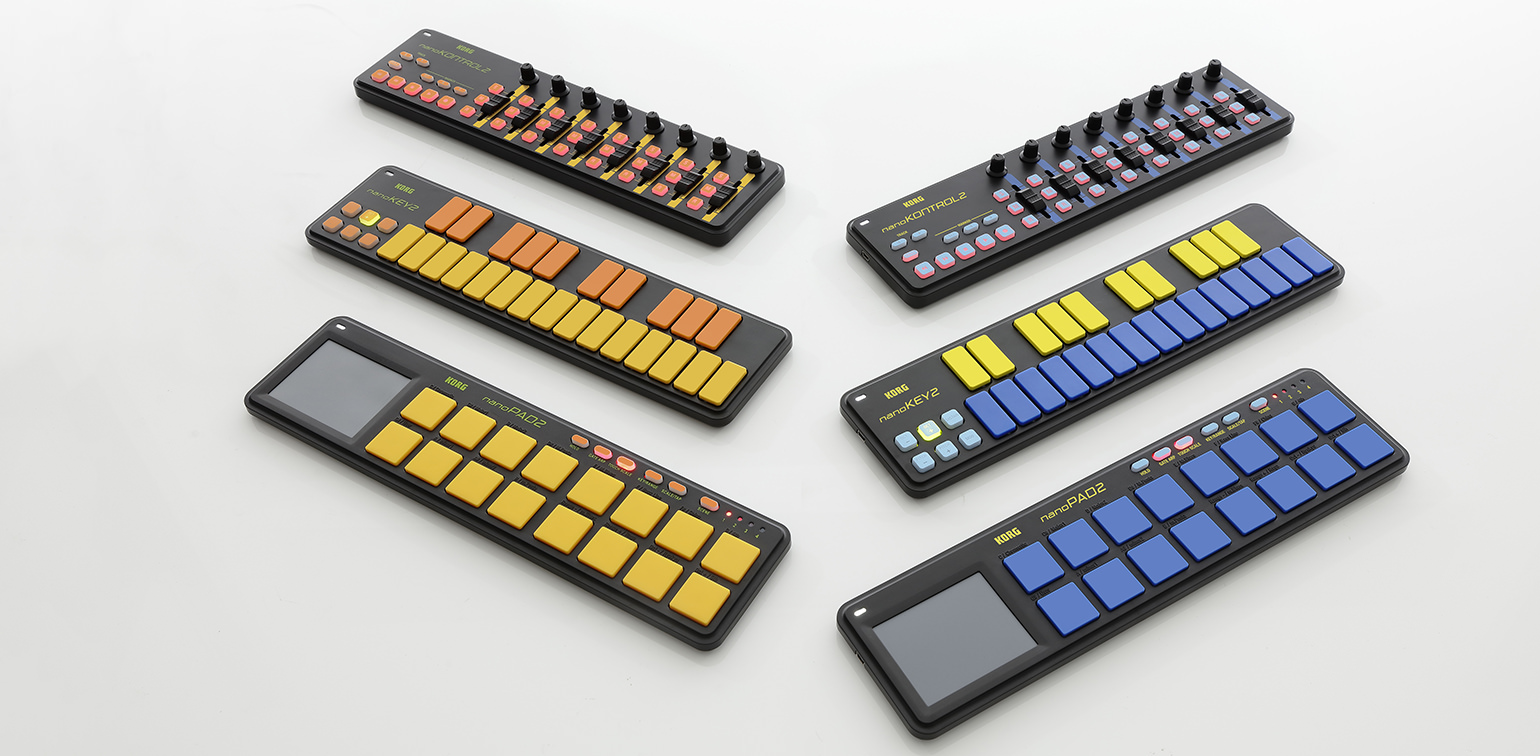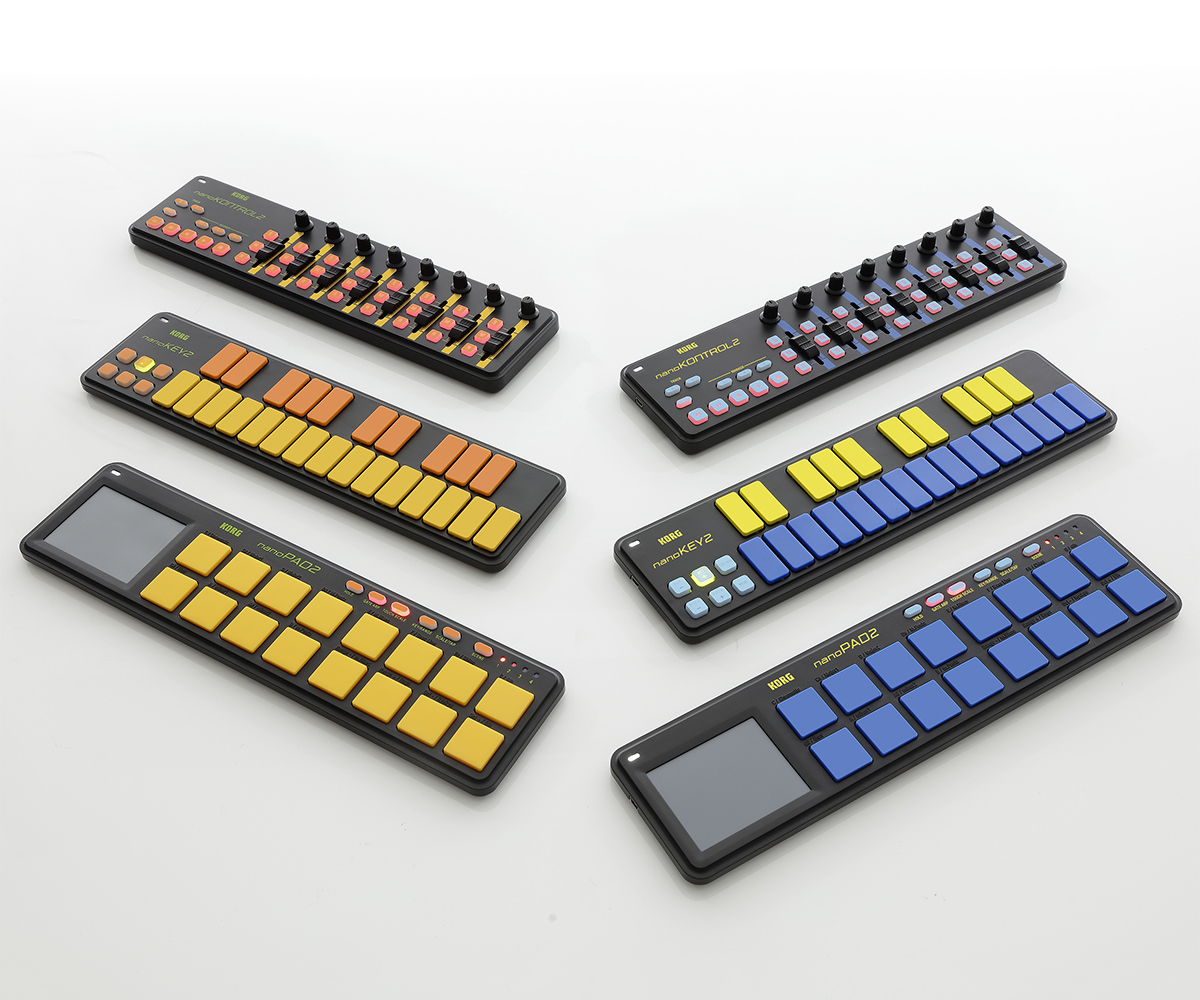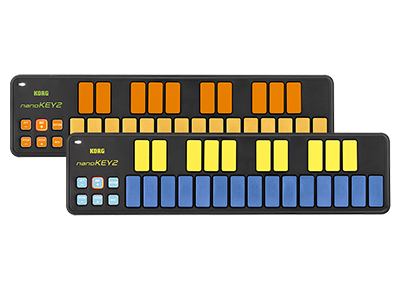 nanoSERIES2 BLYL/ORGR
SLIM-LINE USB KEYBOARD / CONTROLLER
En savoir plus
Sites connexes
Produits correspondants
Introducing limited-edition color models to commemorate ten years of the KORG nano series
Since the appearance of the first KORG nano series in 2008, which brought new possibilities of "mobility" to USB-MIDI controllers for PC-based music production, these simple, portable controllers have continued to play a role in every musical scene from home studios to large stages. In commemoration of their tenth anniversary, KORG is happy to announce two vibrant color models that will stand out in any DAW-based or hardware-centric studio.

The blue and yellow model is perfect for use with "KORG Gadget," KORG's acclaimed DAW software for iOS/Mac. The orange and green model features a look popular DAW software used by electronic music producers. People who already use these software titles will be right at home on these colorful controllers, and they will also be of interest to beginners, since a generous bundle of software and discount coupons is included. This enables users to start producing music immediately, right out of the box.

Enjoy an ideal music production system with these limited-edition models of the nanoSERIES2 featuring color schemes that match your DAW.
nanoSERIES2 BLYL/ORGR - Introduction Movie -
Limited-edition color models of the nanoKEY2, nanoPAD2, and nanoKONTROL2
Choose from two colors: "BLYL" is perfect for "KORG Gadget," and "ORGR" is a great match for DAW software
KORG Software Bundle also includes bonuses just for the limited-edition models* 1

* 1: In addition to the many software titles bundled with the regular model, a limited number of 20% discount coupons for KORG Gadget for Mac is enclosed.
Limited-edition color dedicated cases (sold separately) are also available
nanoPAD2 BLYL, nanoKEY2 BLYL, nanoKONTROL2 BLYL
nanoKONTROL2 ORGR, nanoKEY2 ORGR, nanoPAD2 ORGR
* nanoSERIES2 BLYL/ORGR models are produced in a limited number.
* Product specifications other than the color are the same as for each standard color model of the nanoSERIES2.
ACCESSORIES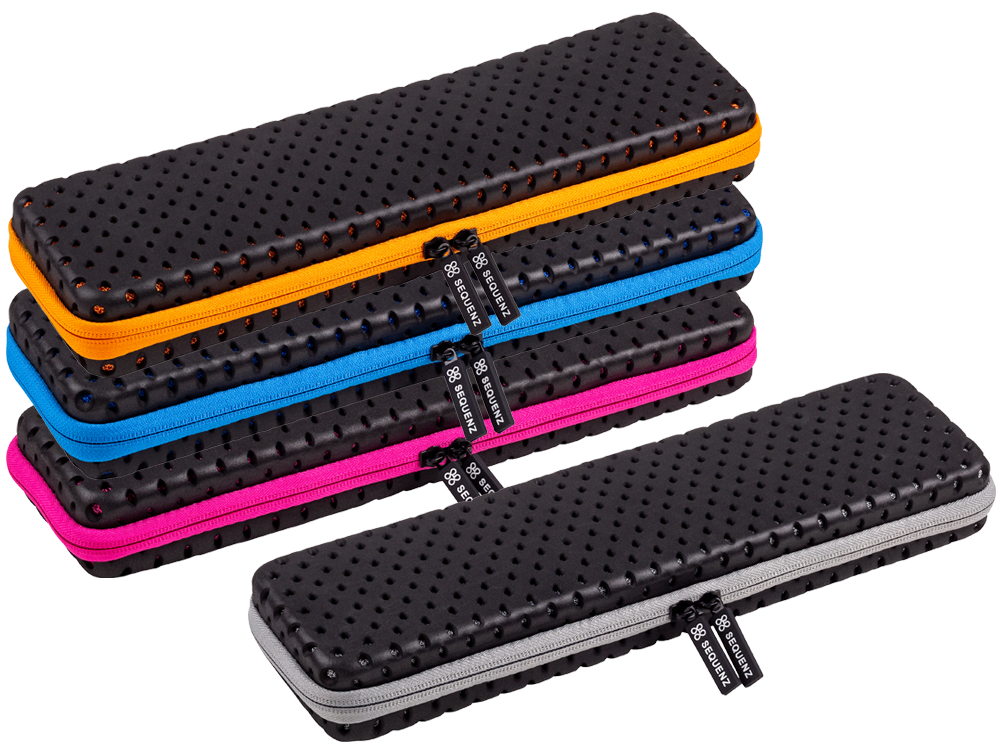 SEQUENZ CC-NANO

Dedicated carrying case for the KORG nano series.
We use cookies to give you the best experience on this website.
Learn more
Got it