News Announcing AudioGate 3 Player - v3.0.1!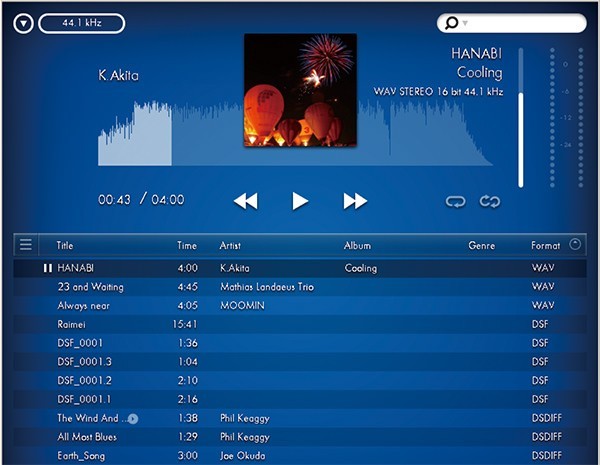 We are pleased to release AudioGate 3 Player v.3.0.1, with some improvements.
Please update your AudioGate 3 Player at your earliest convenience. If you have not yet used AudioGate 3 Player, please take this opportunity to experience high definition audio quality!

Additionally, we are pleased to announce that the full version of AudioGate 3 is scheduled to be released end of May 2014. Keep your eyes on Korg.com for the latest updates!